Quickly check and edit inventory, confirm availability and perform stock and cycle counts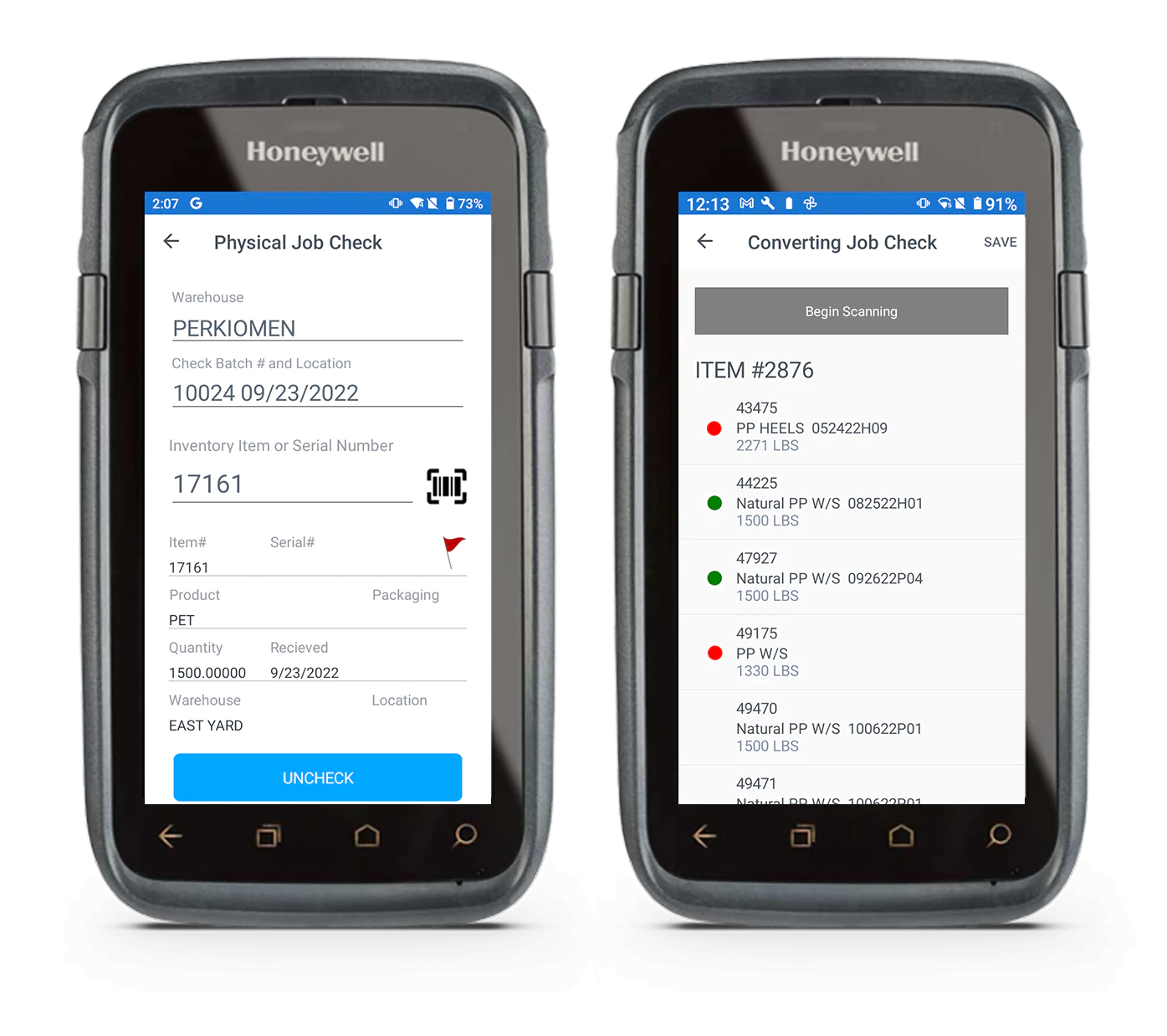 Streamline inventory management and minimize
time spent with physical stock counts
cieLocation improves identitifaction and accuracy of material movements across warehouse locations by providing warehouse staff with an instant way of identifying and relocating inventory, checking and confirming the availability of items in your warehouse and minimizing time spent with physical stock and cycle counts.
Search for material using the inventory item number, serial number or by quickly scanning the inventory barcode label to quickly pull up key information such as the product name, quantity, warehouse location and more.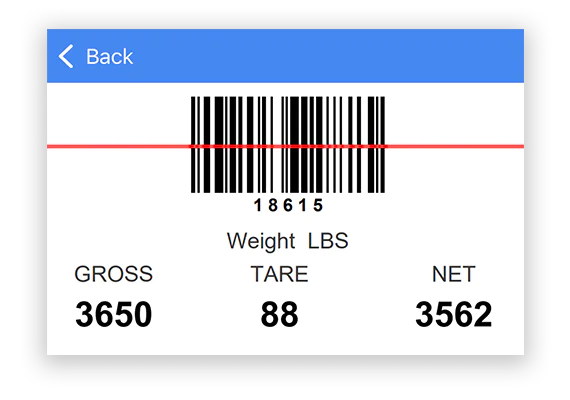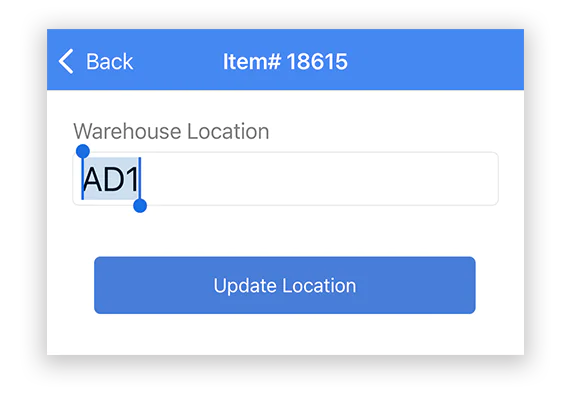 Quickly Relocate Inventory
Users can easily move inventory from one location to another and register these movements directly on the app, instantly updating the inventory
location for your back-office in your cieTrade account.
Stock Confirmation Checks
Input a Converting Job, Receiving Ticket or Shipping Ticket number to retrieve a list of the materials scheduled to be consumed, brought in or shipped out. Items can easily be marked as Found, Not Found, or Unconfirmed, making it easier to match requested inventory with what is actually available.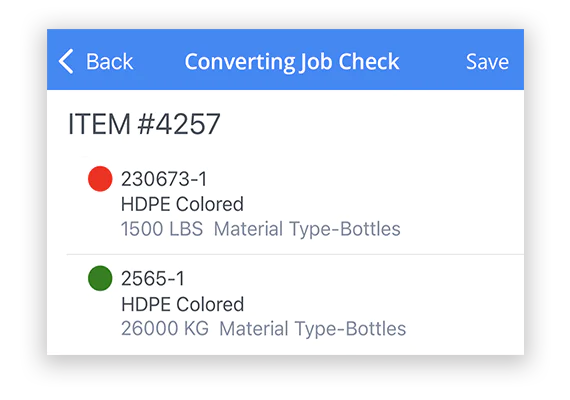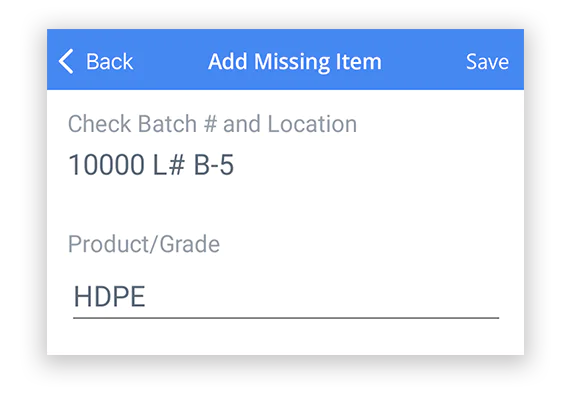 Physical Stock & Cycle Count​s
Allows warehouse staff to scan existing inventory or even add missing inventory items found at a warehouse location to conduct and streamline stock and cycle counts.
Minimizes time spent with physical stock and cycle counts.
Eliminates paper stock count sheets.
Scans inventory barcodes to check stock identification and edit warehouse locations.
Scans stock for material processing, receiving or shipping and confirms against a preselected list of inventory items.
Scans existing inventory or adds missing items at a warehouse location to conduct a stock count.
Provides up-to-date visibility on physical inventory status which can be viewed through the cieTrade inventory module.
Safeguards data with individual user logins and permissions managed directly from cieTrade.
Restricts users to view only their Department's warehouses.
Never stores business information on your mobile device.
Available for Apple iOS, Android mobile devices and handheld computers.
Want to see a full list of features?
Download our
cieLocation brochure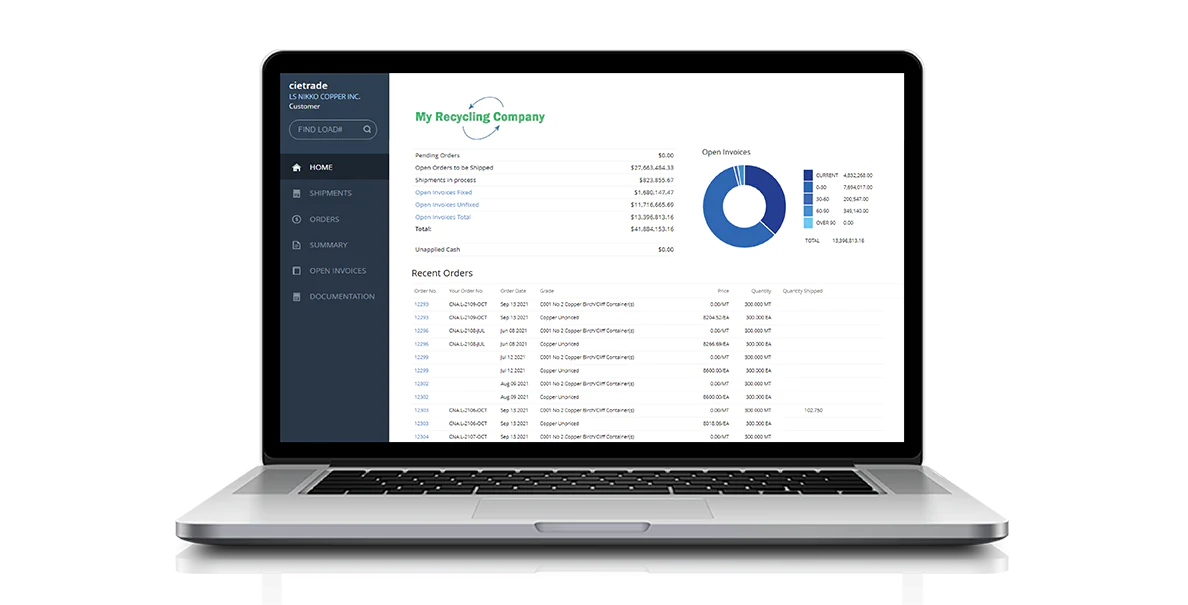 cieTrade's self-service portal gives supply chain partners 24/7 on-demand access and visibility to recovered material, pricing, shipments, payments, documents and more.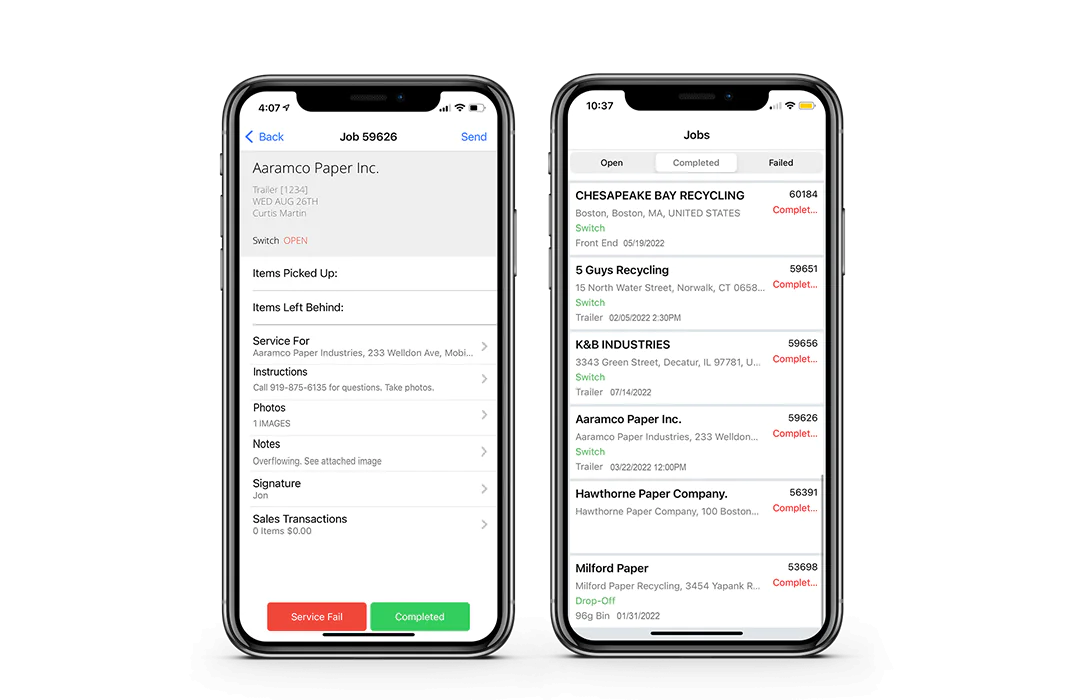 cieDispatch is a free mobile app that lets your drivers retrieve a list of assigned tickets, get directions to service locations, update job status, record notes, and even capture photos.
Interested in Learning More?
Learn how cieTrade can meet the unique needs of your trading or recycling business with an online demonstration tailored to your specific areas of interest.