Empower your customers and vendors with a 24/7 digital support center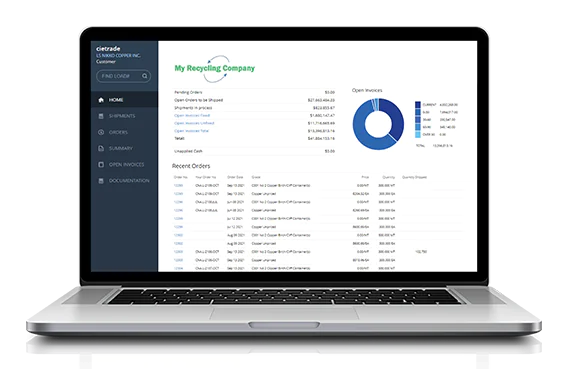 Reduce call volume, decrease operating costs & improve customer service
ciePortal is a single service web portal that integrates seamlessly with your cieTrade system. It provides your customers with secure and immediate access to their service, payments, pricing information and more from anywhere. It helps save time and adds value to your relationship with your customers and recycling partners, while minimizing requests to your back office.
We have partnered with cieTrade for over 10 years as an early adopter of their software. The introduction of their integrated web portal has proven critical in meeting the needs of our trading partners and has far surpassed our expectations.

Noah Goodman, President
Provide Real-time Information
On-demand access to shipment details, service requests, charges and payments, and summary reporting is available for customers and suppliers directly from your website. You can drill down to view important details, including load details, statuses, contract terms and more. You can also export to Microsoft Excel for further analysis.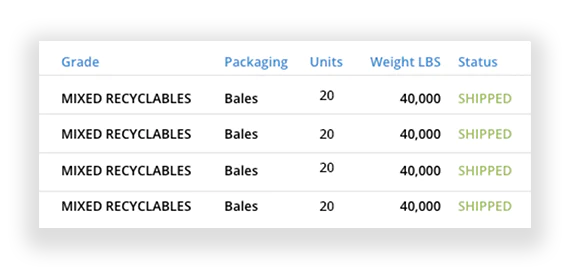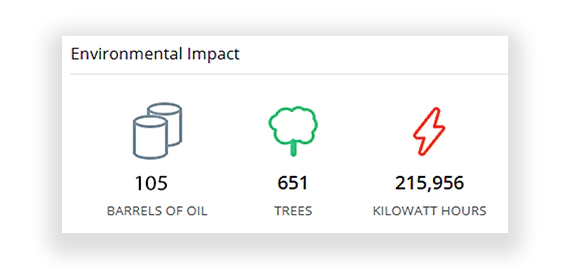 Help Measure Recycling Efforts
Your trading and recycling partners can instantly evaluate their recycling efforts with a material distribution chart that displays recycled tonnage with user definable categories. Information is gathered based on actual tonnage and distribution of recycled commodities. It also features an Environmental Impact Statement based on EPA guidelines that makes it easier for customers to measure the performance of their recycling program.
Provides your customers with fast, real-time access to information on their recycling program
Reduces calls and emails to your back-office while improving customer service
Helps meet service level demands for new business
Adds value to existing customer relationships
Fully customizable and branded for your business
Provides reports for individual locations or in consolidation
Can be viewed from workstations, smartphones or tablets
Exports directly to Microsoft Excel
Secure user access is easily administered from your cieTrade system
Easily accessible from your company website's home page
Want to see a full list of features?
Download our self-service
portal brochure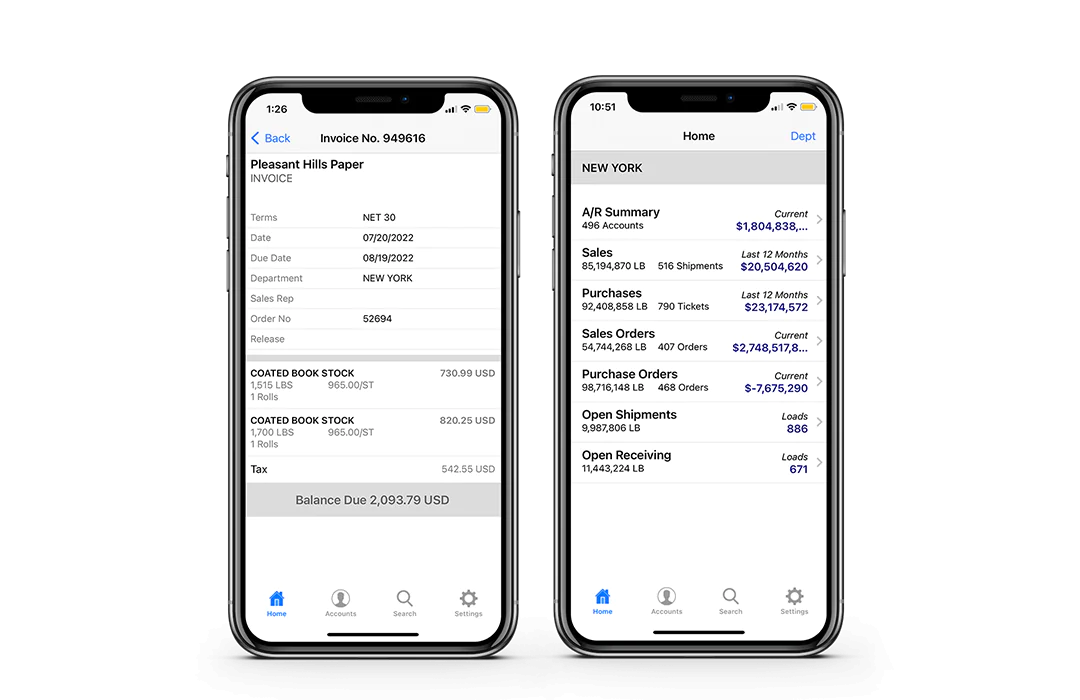 cieTrade's mobile reporting app provides sales reps and managers with real-time access to cieTrade account information and key management reports from the road or anywhere else.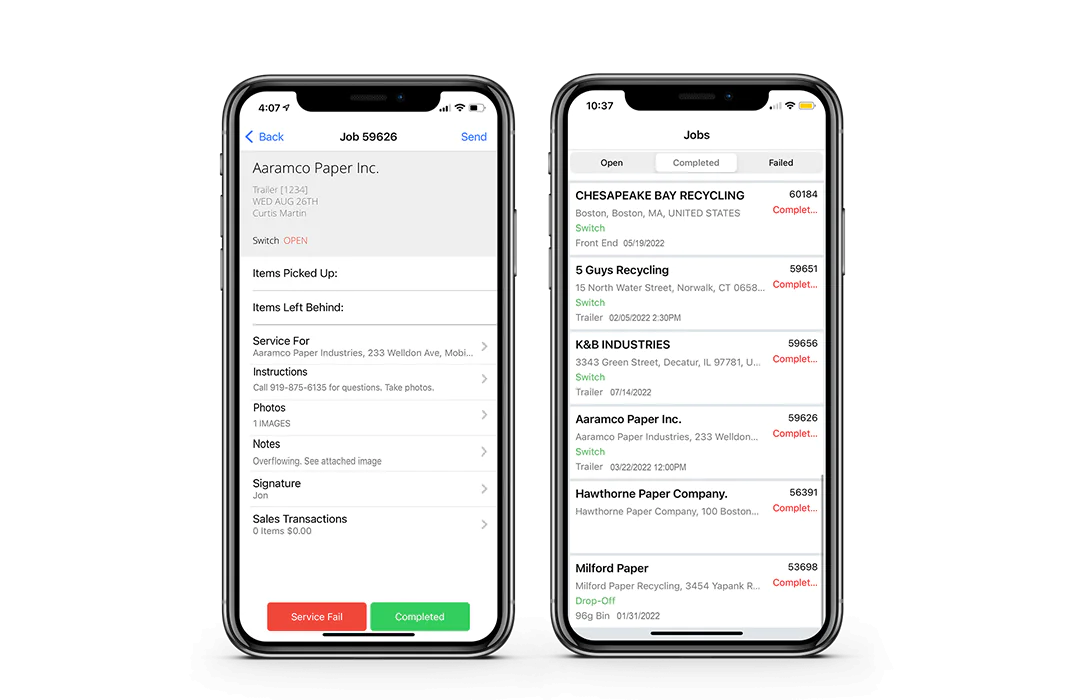 cieDispatch lets your drivers retrieve a list of assigned tickets, get directions to service locations, update job status, record notes, and even capture photos.
Interested in Learning More?
Learn how cieTrade can meet the unique needs of your trading or recycling business with an online demonstration tailored to your specific areas of interest.