Benefits of International Trade Software
Automates Your Entire Trading Cycle
Helps automate your entire international trading cycle from order management, planning, credit and compliance, to execution, documentation and more.
Organizes Your
Export Operation
Our unique worksheet concept organizes the financials, logistics and documents for each international trade shipment on one form that can be instantly and easily retrieved.
Lets You Work More Effectively
cieTrade helps exporters manage their critical business data and operations from one place that can be instantly and securely accessed from anywhere.
Minimizes Trading
Risk
Robust analysis and budgeting features let you review order profitability, including internal interest, credit and currency risk prior to approval.
Generates Export
Documentation
Saves time by quickly creating all of your specialized export shipping and billing documentation using customizable templates, internal signatures and more.
Provides Critical Business Insights
cieTrade provides valuable business intelligence with real-time gross profit reports by customer, supplier, product, tonnage trend, order fulfillment and more.
cieTrade's platform has been instrumental in growing our international trading business.
It's helped streamline operations, organize logistics, automate our export documentation and provided essential business intelligence to help navigate today's export markets.

Jimmy Yang, CEO
Key Features of International Trade Software
Built-in workflows manage and coordinate ocean booking requests and automate related tasks.
Electronically submits Bill of Lading instructions directly to ocean carriers or provides notices to freight forwarders.
Automatically produces supplier booking and shipping instructions. Controls allocations, monitors fulfillment and rollovers.
Tracks cutoff dates and generates critical alerts.
Easily captures, checks, and assigns container shipments.
Container details can be easily uploaded directly from supplier spreadsheets or captured with specialized tools.
Automatically checks for duplicate container numbers.
Easily reassigns container shipments for missed cutoffs.
Supports venture trading business and order matching.
Handles trans-loading activities.
Order Management & Analysis
Supports order planning and budgeting with internal interest and currency hedging.
Analyzes planned vs. actual results on a per shipment and per order basis.
Shows the projected profitability of every shipment.
Provides specialized reports including booking assignments, order fulfillment, statistical data by account, product and market trading position and more.
Automatically generates all of your specialized shipping and billing export documentation using fully customizable templates and digital signatures.
Predefined document types include: packing lists, bills of lading, confirmations, freight and shipping instructions, commercial invoices, certificates, bank drafts and more.
Document Event tracking helps you stay on top of shipping requirements and notifications.
Improves organization and access to all third-party documents.
Gross Profit & Commissions
Calculates the projected profitability of every international trade.
Calculates profit at multiple levels including by customer, supplier, product, overseas agent and more.
Generates commissions based on user-definable formulas and multiple payment methods.
Supports internal interest calculations for cost of payment spreads.
Email & Photo Attachments
Easily captures export container photos from email messages or web download for compliance and claims.
Attaches copies of any external files such as PDFs, Microsoft Word, Excel documents and Microsoft Outlook email attachments directly to shipments and orders.
Emails documentation, photos, and file attachments to your clients or trading partners directly from cieTrade in one click.
Features optional photo capture mobile app to upload container photos directly into your cieTrade database.
Want to see a full list of features?
Download our international trade
management software brochure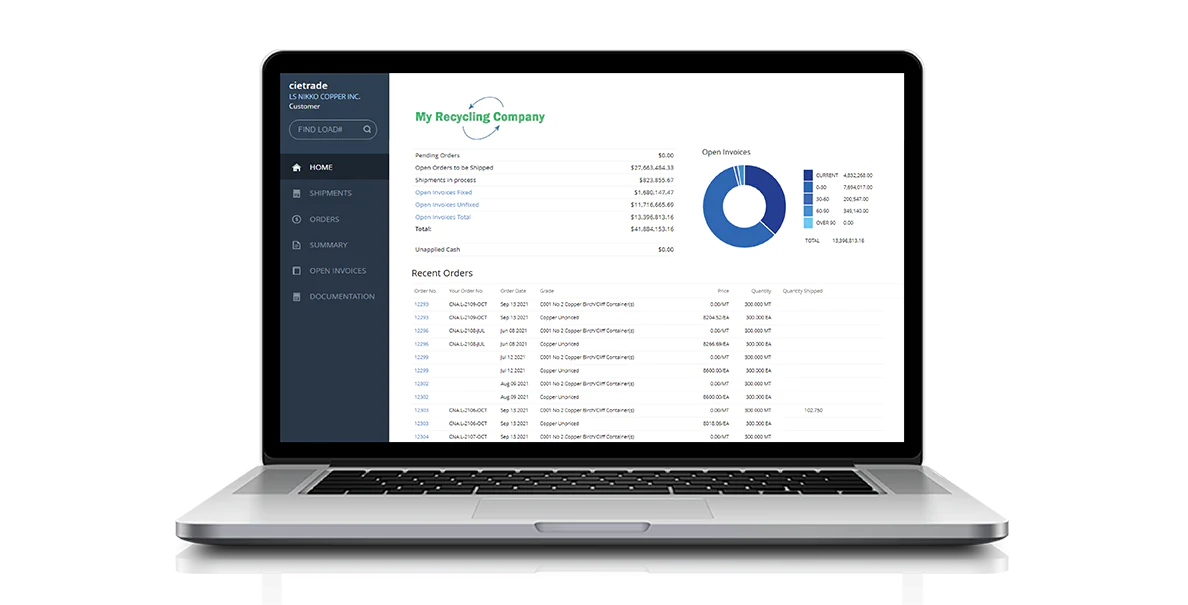 cieTrade's self-service portal gives supply chain partners 24/7 on-demand access and visibility to recovered material, pricing, shipments, payments, documents and more.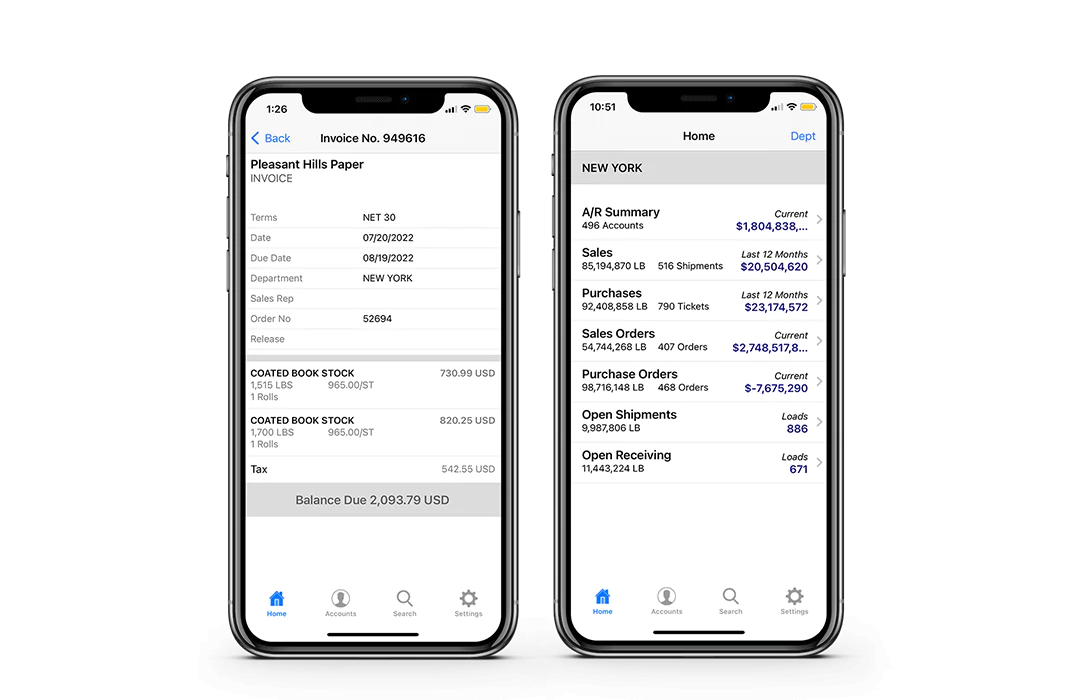 cieTrade's mobile reporting app provides sales reps and managers with real-time access to cieTrade account information and key management reports from the road or anywhere else.
Interested in Learning More?
Learn how cieTrade can meet the unique needs of your trading or recycling business with an online demonstration tailored to your specific areas of interest.