Take control of your paper stock, recovered fiber, or scrap material inventory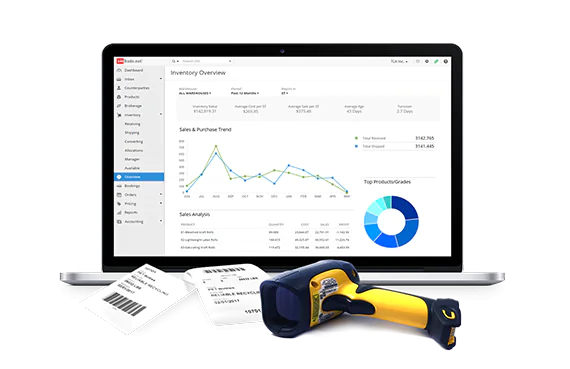 Take control of your paper stock, recovered fiber or scrap material inventory
cieTrade's inventory management and material processing solution provides the capabilities you need to get control of your paper stock, recovered fiber, or scrap material inventory. It increases visibility and provides traceability of material for improved accountability, offers landed cost valuations, tracks rep contribution, production costs, yield, and more, all while helping to maximize the productivity of your warehouse.
cieTrade has proven essential in helping us manage and control our inventory including both warehouse sales and direct shipments across multiple locations. Its visibility into valuations and cost of sales has been a key benefit to improve decision making and avoid losses while their mobile apps have really helped elevate the effectiveness of our warehouse.

Al Gerrard, Director of Operations
Advanced Material Traceability
cieTrade tracks your inventory in real-time by warehouse, lot, raw/finished goods, condition and more. It supports searchable product attributes and helps identify material genealogy and consumption for increased material quality control, claims and accountability.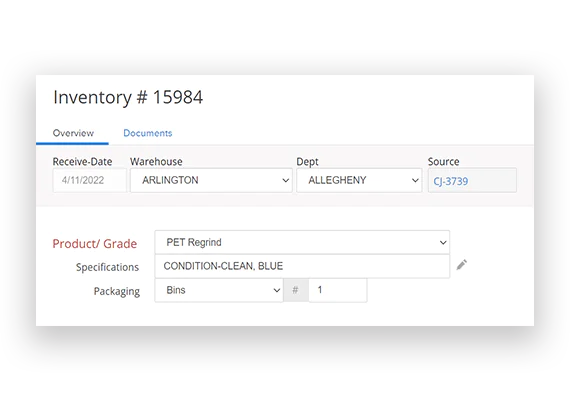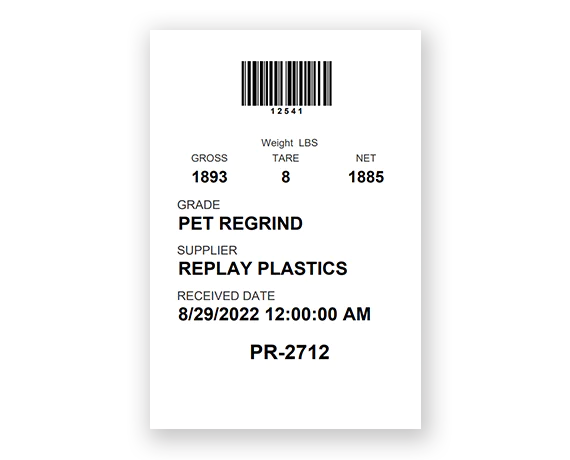 Built-in barcode scanning solutions help save time, improve stock identification and accuracy of material movements with customizable labels, boosts productivity and avoids errors when picking inventory for production and shipping.
Processing & Cost Allocations
cieTrade uses an actual or "landed" cost inventory valuation method that capitalizes freight, warehouse storage and processing costs to selected inventory for more accurate reporting of COGS, gross profit, sales rep. contribution and more.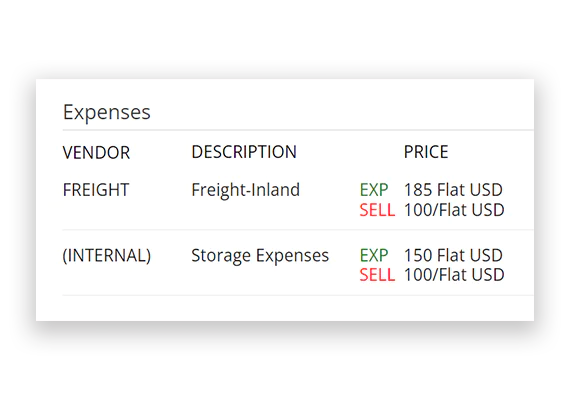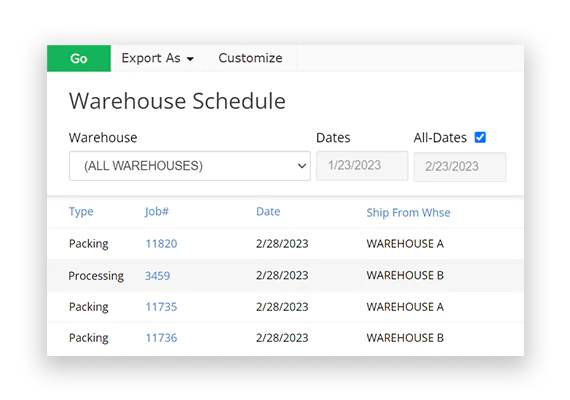 Our touch-friendly mobile warehouse tools streamline operations by connecting your shop floor with the back-office, helping to eliminate paper break-down sheets and shipping logs for various jobs including unloading, processing, packing and more.
Specialized real-time inventory reports provide instant visibility on stock position and historial data by product, supplier, location, sales & purchase trend, top products/grades and much more.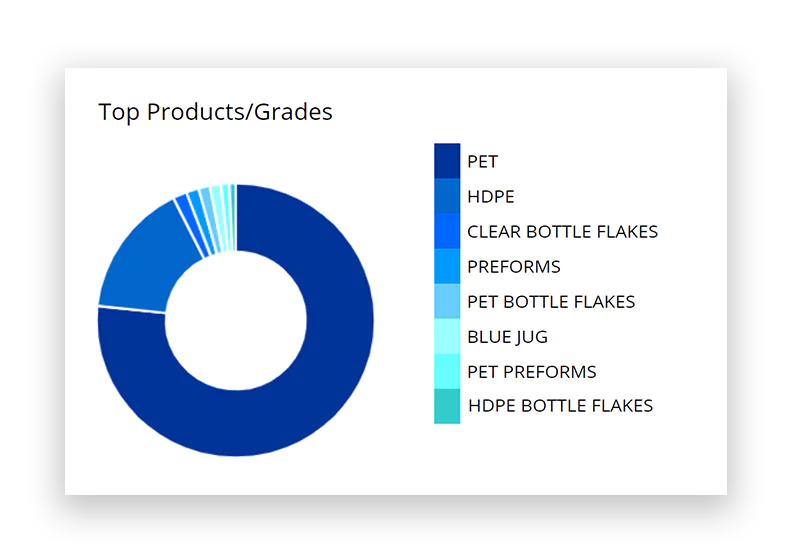 Tracks bulk material and serial (itemized) inventory by weight
Supports both lot and perpetual (average cost) inventory accounting models
Tracks material in real time by warehouse, lot, roll & skid number, raw/finished goods, condition, age and much more
Supports user-definable product attribute combinations
Provides material traceability by supplier and buyer
Capitalizes storage charges or handling costs into existing inventory at any time

Landed cost valuations capitalizing freight, storage, and processing costs
Provides barcode scanning support with customizable labels to 

save time and improve identification and accuracy of material movements & shipments

Provides specialized reports and forms to make it easy to post inventory adjustments and capture physical counts

Instant summary and detail reports on inventory position, roll forward, and inventory valuation

Increases overall visibility and control by reducing or eliminating cycle counts
Want to see a full list of features?
Download our inventory
management brochure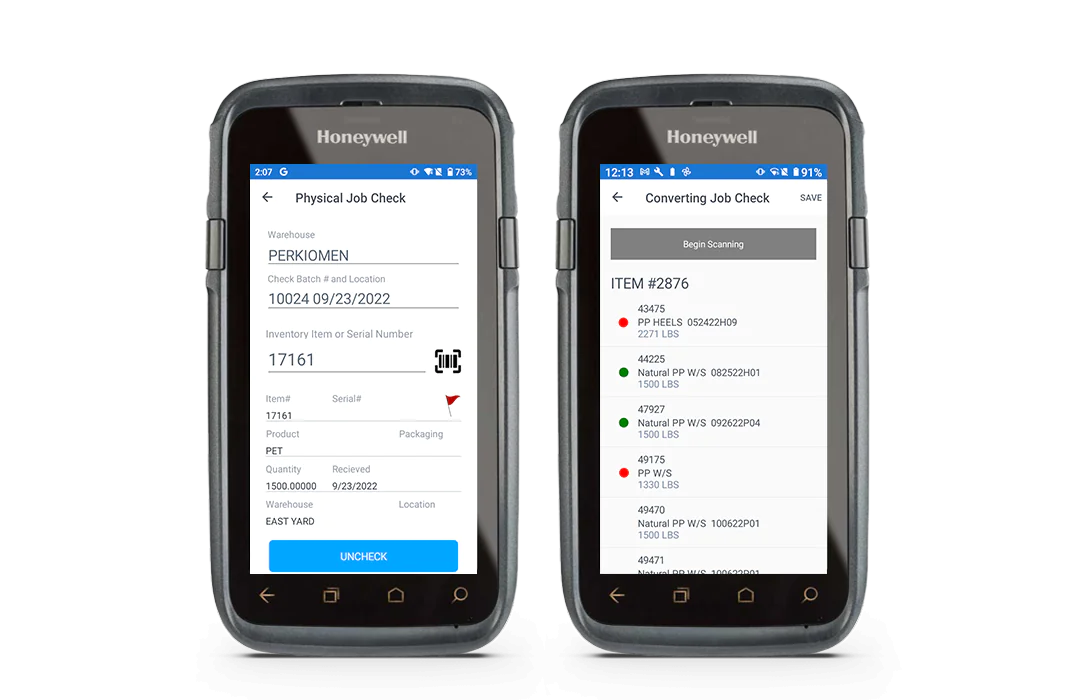 cieTrade's inventory scanning app helps your warehouse quickly check and edit inventory, confirm inventory availability and minimize time spent with stock and cycle counts.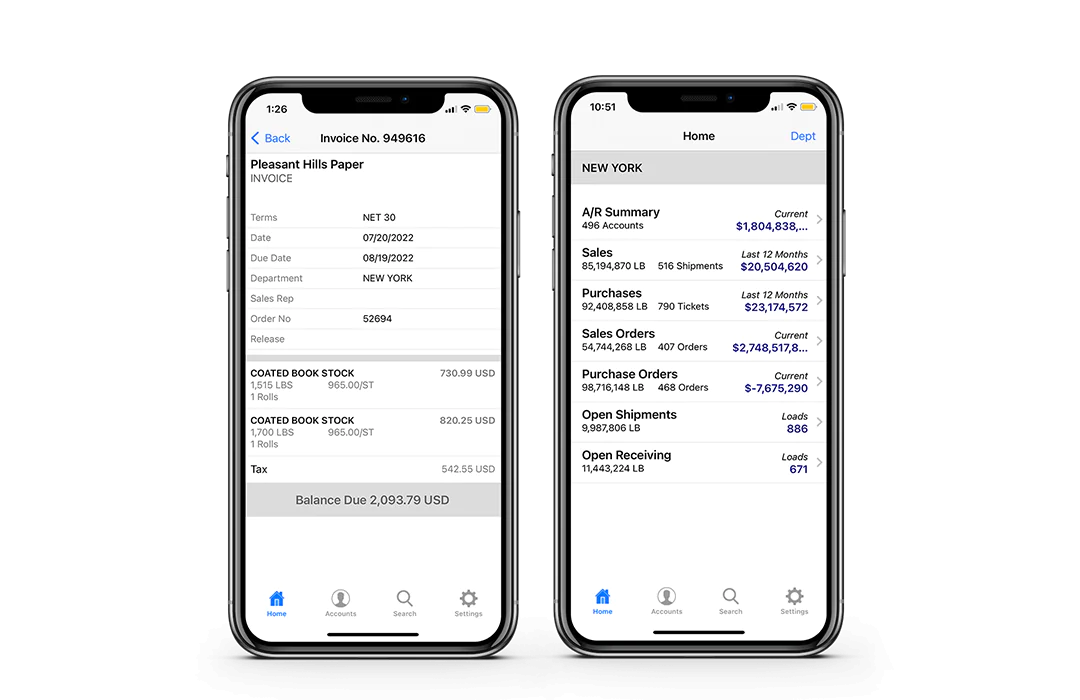 cieTrade's mobile reporting app provides sales reps and managers with real-time access to cieTrade account information and key management reports from the road or anywhere else.
Interested in Learning More?
Learn how cieTrade can meet the unique needs of your trading or recycling business with an online demonstration tailored to your specific areas of interest.