Benefits of Commodity Brokerage Software
Lets You Work
More Effectively
cieTrade helps commodity traders manage their critical business data and operations from one place that can be instantly and securely accessed from anywhere.
Organizes Your
Brokerage Operation
Our unique buy/sell brokerage concept provides complete control, traceability and oversight of your commodity trades from sourcing through shipping.
Helps Avoid
Oversights
cieTrade's built-in workflow tools for commodity brokerage, notifications and alerts help you track critical tasks so that nothing gets overlooked by your back office.
Helps Improve
Customer Service
cieTrade helps provide your customers with instant access and visibility into key information including payments, shipments, open invoices and more.
Provides Critical Business Insight
cieTrade provides valuable business intelligence with real-time gross profit reports by customer, supplier, product, tonnage trend and more, helping you make better decisions.
Seamlessly Connects With Accounting
Saves time and minimizes errors by synchronizing master data and transaction postings without the use of manual batch files that can easily lead to reconciliation headaches.
cieTrade has been instrumental in managing and growing our Plastic Recycling business. With the powerful database at our disposal, we have been able to improve communication and keep purchases and shipments organized. With the specialized industry reports we are able to generate, we have the information necessary to measure profitability and improve decision making in today's markets.

Randall Roeder, President
Key Features of Commodity Brokerage Software
Organizes financial & logistical data around each load, while attaching emails and documents, just like a file
folder.
Buy and sell in different weights, units of measure, currencies, and product names.
Automatically matches expense accruals with revenue on a trade by trade basis to determine gross profit.
Handles both spot and contract orders. 
Allows you to establish pricing by account, grade, weight, packaging type, per each and more. 
Supports market and index-formula pricing. 
Automatically rolls‐over pricing agreements.
Features "confirmed pricing workflow" to avoid settlements on unconfirmed prices.
Provides a central dashboard to manage and edit pricing and view pricing history from one place.
Shows real-time order status, budget to actual analysis, and more. 
Built-in workflow features help organize open orders, in-process shipments, approvals, logistics notifications, mill releases and more.
Quickly find shipments by any reference including order, pickup, truck and invoice number, bill of lading, carrier, and more.
Each transaction groups all financial and logistical information for the shipment.
Document Event tracking helps you stay on top of shipping requirements and notifications.
Universal search engine makes it easy to retrieve attached documents and photos from anywhere in the system.
Automatically generates all of your specialized shipping and billing documentation for inland or ocean transport using fully customizable templates and digital signatures.
Predefined document types include: packing lists, bills of lading, confirmations, freight and shipping instructions, commercial invoices and more.
Captures and saves emails directly from Outlook.
Emails documentation, photos, and file attachments to your clients or trading partners directly from cieTrade in one click.
Gross Profit & Commissions
Calculates the projected profitability of every brokerage trade.
Calculates profit at multiple levels including by customer, supplier, product, sales representative and more.
Generates commissions based on user-definable formulas and multiple payment methods.
Supports internal interest calculations for cost of payment spreads.
Generates all of the specialized, Excel friendly reports and multilevel drill-down inquiries you need to manage daily activity and business performance.
Advanced reports include: gross profit at multiple levers, tonnage and pricing trends, order matching and fulfillment, settlement statements and more.
Integrated Self-Service Portal provides your customers and supply chain partners with on-demand access and visibility to shipments, pricing, payments, documents and more.
Want to see a full list of features?
Download our commodity
brokerage software brochure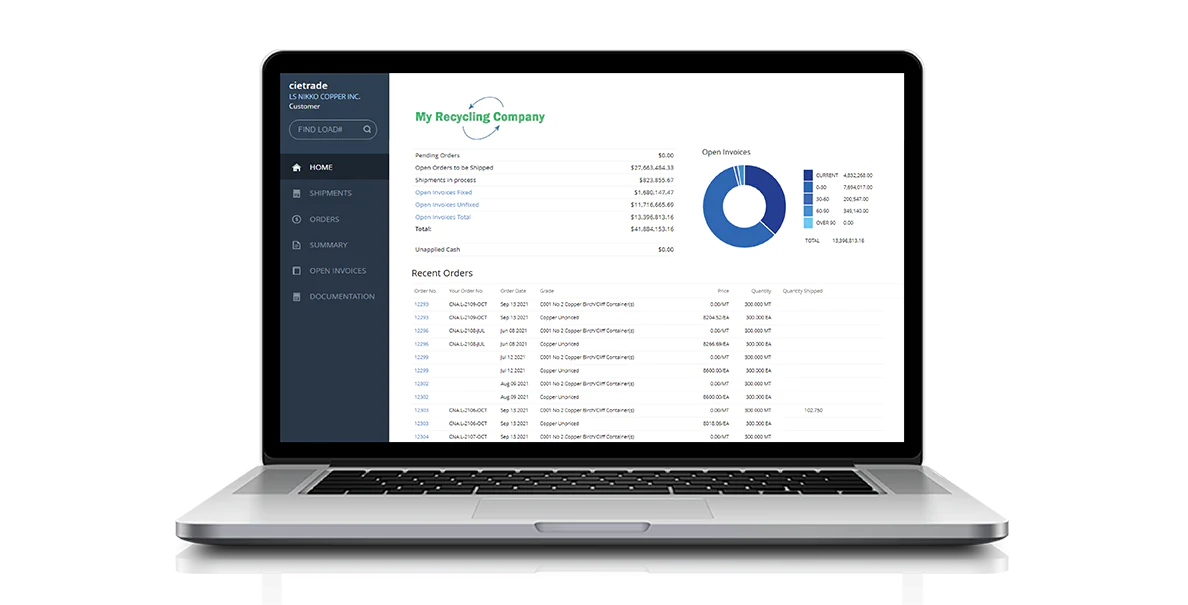 cieTrade's self-service portal gives supply chain partners 24/7 on-demand access and visibility to recovered material, pricing, shipments, payments, documents and more.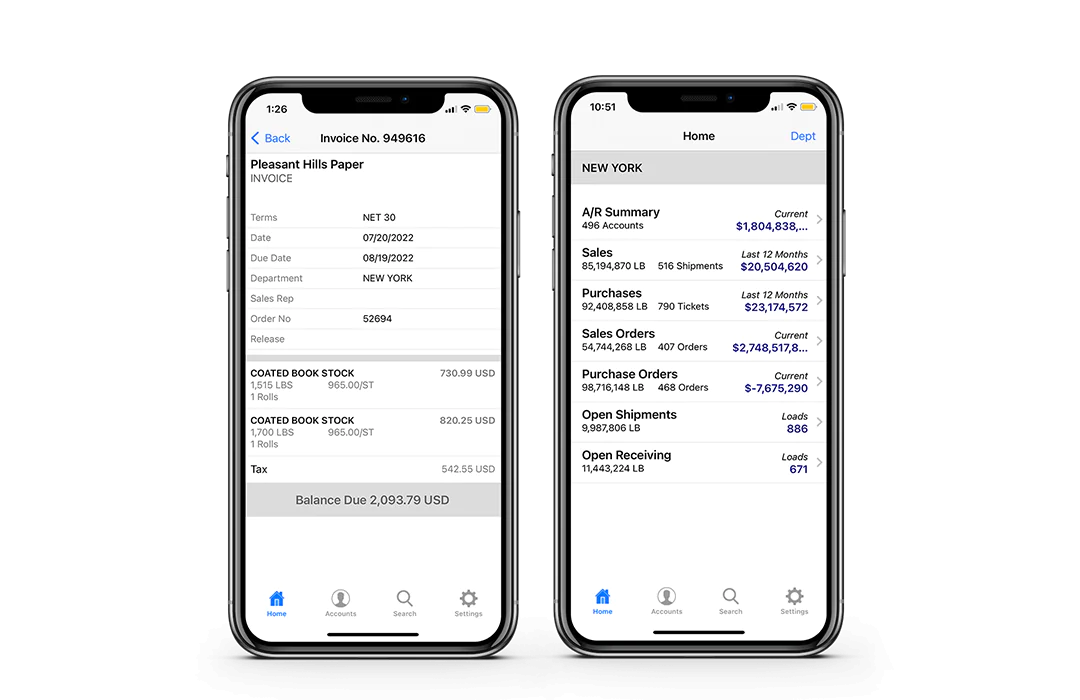 cieTrade's mobile reporting app provides sales reps and managers with real-time access to your cieTrade account information and key management reports from the road or anywhere else.
Interested in Learning More?
Learn how cieTrade can meet the unique needs of your trading or recycling business with an online demonstration tailored to your specific areas of interest.