Benefits of Plastics Recycling Software
Lets You Work More Effectively
cieTrade helps plastic recyclers manage their critical business data and operations from one place that can be instantly and securely accessed from anywhere
Organizes Your Plastics Recycling Operation
Our unique worksheet concept provides complete control, traceability and oversight of your plastic inventory from origin through manufacturing and shipping.
Integrates With
Your Scales
cieTrade offers seamless scale integration with truck, floor, and forklift scales with optional stored tare weights to save time and improve accuracy.
Increases Material
Traceability
cieTrade provides complete traceability of material sources (genealogy) throughout the entire recycling process for increased quality control and claims
Provides Critical Business Insights
cieTrade's plastic recycling software provides valuable business intelligence with real-time gross profit reports by customer, supplier, product, tonnage trend and more.
Seamlessly Connects
With Accounting
Saves time and minimizes errors by synchronizing master data and transaction postings without the use of manual batch files that can easily lead to reconciliation headaches.
After upgrading to cieTrade from a home-grown program that was rapidly becoming obsolete, we've been able to streamline our workflows, increase inventory visibility and gain improved business insight through the system's advanced reporting capabilities. Their support team has been stellar, providing a level of customer service that's helped us maximize value from their platform and support all of our business needs.

Dave Hovey, Chief Financial Officer
Key Features of Plastics Recycling Software
Material Grading & Processing
Supports user-definable plastic attributes including: Melt Index, Grade, Type, Color, Condition and more.
Allows products to be defined by attribute combination to avoid the use of part numbers.
Tracks the sources of material (genealogy) by supplier & buyer for quality control, claims and commissions.
Supports user definable job types and equipment such as slitting, grinding, flaking, extruding and more each with their own internal operating costs.
Tracks production time, operators, waste and more.
Capitalizes all production & internal costs into finished goods.
Handles both spot and contract orders.
Allows you to establish pricing by account, grade, weight, packaging type, per each and more.
Supports market and index-formula pricing.
Automatically updates prices on received loads & shipments.
Automatically rolls‐over pricing agreements.
Features "confirmed pricing workflow" to avoid settlements on unconfirmed prices.
Provides a central dashboard to manage and edit pricing and view pricing history from one place.
Shows real-time order status, budget to actual analysis, and more.
Manages on-demand, scheduled, one-time and recurring service requests for equipment drop-offs, pickups, switches and more.
Supports multi-stop pickups, bale routes and municipal stream allocations.
Generates driver tickets and route sheets.
Monitors performance to meet service level demands.
Features optional mobile dispatch app for drivers.
Supports both serial (itemized) and bulk inventory models.

Track material in real-time by warehouse, lot, raw/finished goods and more.
Custom barcode labels and scanning support improves identification and accuracy of material movements, pack and pick, stock identification and cycle counts.
Values material with at a landed cost, capitalizing freight, storage & processing costs.
Built-in workflow features help organize open tickets, ungraded and unpriced loads, in-process shipments, approvals, logistics notifications and more.
Quickly find shipments by any reference including order, pickup, truck and invoice number, bill of lading, carrier, and more.
Document Event tracking helps you stay on top of shipping requirements and notifications.
Universal search engine makes it easy to retrieve attached documents and photos from anywhere in the system.
Shows the projected profitability of every plastic shipment.
Generates all of the specialized reports you need to manage daily activity and business performance.
Advanced reports include: gross profit by customer, supplier, product and more, tonnage and pricing trends, order matching and fulfillment, settlement statements, commissions and more.
Integrated Self-Service Portal provides your customers and recycling partners with on-demand access and visibility to recovered material, shipments, pricing, payments, documents and more.
Want to see a full list of features?
Download our plastics recycling
software brochure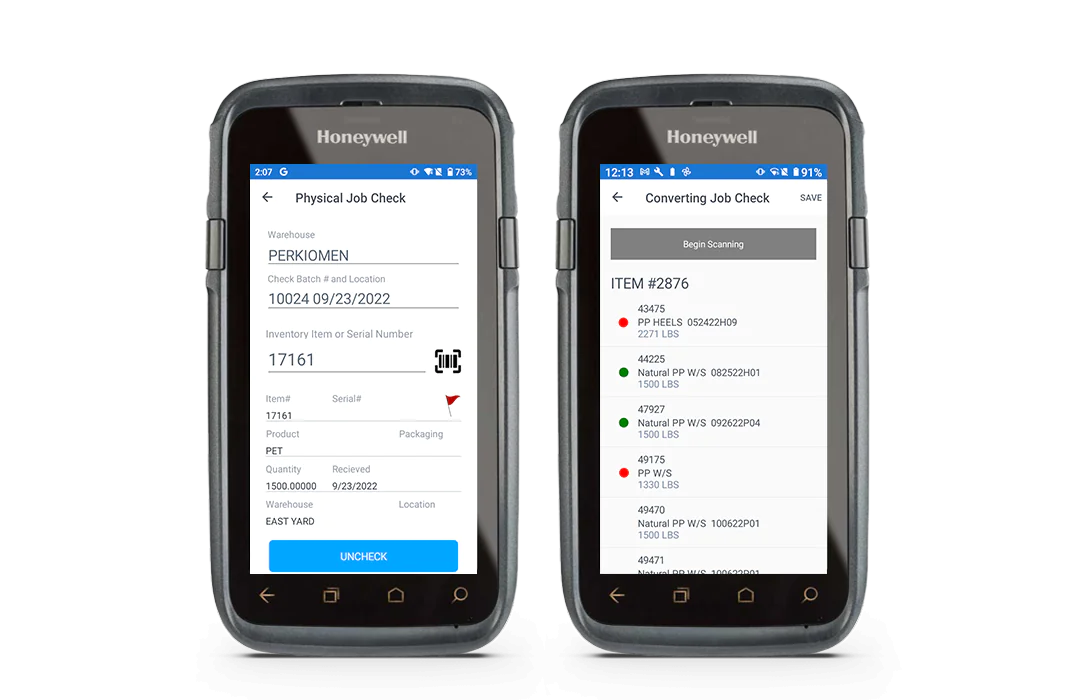 cieTrade's inventory scanning app helps your warehouse quickly check and edit inventory, confirm inventory availability and minimize time spent with stock and cycle counts.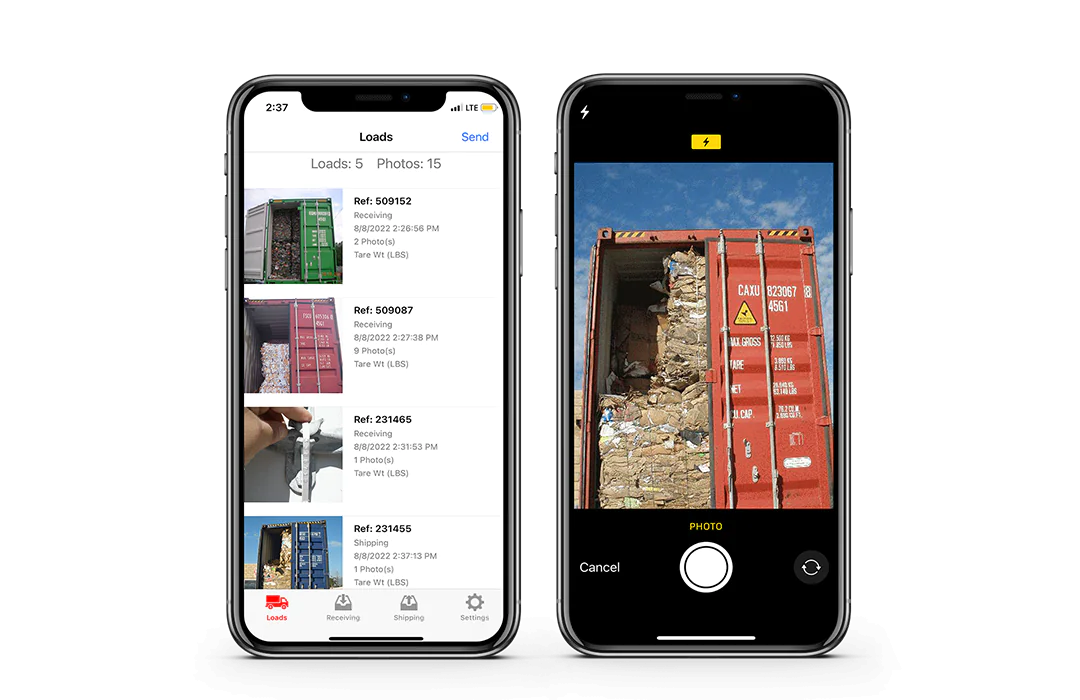 ciePhoto replaces your existing digital camera and allows users to take photos of outbound export containers or to document quality issues on received loads.
Interested in Learning More?
Learn how cieTrade can meet the unique needs of your trading or recycling business with an online demonstration tailored to your specific areas of interest.